BENGAL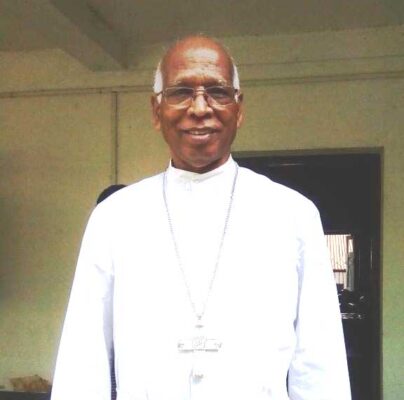 Most Rev. Clement Tirkey
Bishop of Jalpaiguri
Chairman of SCC Regional Service Team (RST)   
Bishop's House, Mohitnagar Post,  Dt. Jalpaiguri – 735 102. W. B.
Mobile No: 944012947
Email : [email protected]/ [email protected]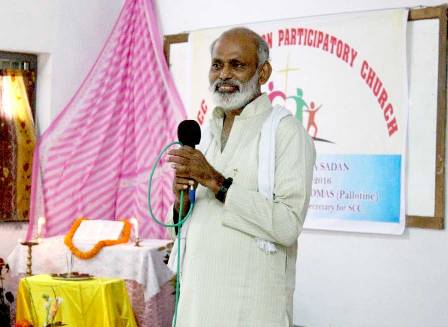 Secretary
SCC Regional Service Team (RST)
Fr. I P Sarto
  Chetana,  Sacred Heart Church, 55-BB Ghosh Road, Tetultollah,  Burdwan – PO,
Purba Burdwan Dt. 713101, West Bengal
Mobile No: 9434675329
Email ID. [email protected]
SL No
Diocese
Name of Secretary
Address
Mobile/Email
Full Time/Part Time/Contact Person
1.
Kolkata
Fr. Dominic  Gomes
Archbishop's  House

Mother Teresa Sarani

Mob: 8777297260
Part Time
Sr. Anu Kujur SMI
Mob: 76058 58083
Contact Person
2.
Baruipur
Fr. Gautam Naskar
Dishari, Bishop's House, Baruipur, South 24 Parganas DT.
Mob: 7602347391
Part Time
Fr. Roman
70017 10625
Contact Person
3
Asansol
Fr. Alexius Tudu
Chetana, Sacred Heart Church

55- BB Ghosh Road

56- Burdwan -PO & DT

96411 03232
Part Time
Fr. Rajesh Kujur
79754 58235
Contact Person
4
Krishnagar
Fr.Ruben Murmu
Bishop's House

Don Bosco Road, Krishnagar

Nadia Dt

90641 28361
Part Time
Sr.Felix, SMI
94266 66552
Contact Person
5
Raiganj
Fr. Paulus Hembrum
Bishop's House

Chotbarwa, Mission More

Raiganj, North Dinajpur- DT

74070 09014
Part Time
Mr. Suniram Hebrum
70016 69514
Contact Person
6
Darjeeling
Fr. Samuel Lepcha
Bishop's House,

Darjeeling- PO & DT

94 339 7723 6
Part Time
Sr.Veronica Ranger
83485 32812
Contact Person
7
Bagdogra
Sr.Selestina, SMI
Bishop's House, Seva Kendra

Pradhan Nagar

Siliguri- Darjeeling Dt

73186 90556
Part Time
Mr. Patrick Bara
89182 91326
Contact Person
8
Jalpaiguri
Fr. Ignatius Topno
Bishop's House, Mohitnagar

Jalpaiguri – PO & DT

98005 83441
Part Time
Mr. Suman Xalxo
89189 64400
Contact Person
GLIMPSES OF THE NEW WAY OF BEING CHURCH IN WEST BENGAL AND SIKKIM REGION
Memoirs:
The vision of the Church in the spirit of Vatican II has been taking root in the hearts and minds of our people in this Region, in progressive stages. West Bengal- Sikkim Region seems to be alive with an enthusiasm that reflects the renewing action of the Spirit of God for the New Way of Being Church. With the diverse understandings that people had of it,  Basic Christian Communities (BCCs) or as some call it, Small Christian Communities (SCCs) had existed with varying degrees of success in the eight dioceses of the region. The greatest difficulty in relation to BCCs/SCCs had been the lack of understanding by priests, religious and lay people, about the new way of being the Church in the modern world today.
Fr. Arul Rosario and Fr. Michael Pandian CMF, BCC/SCC Coordinators of Krishnanagar and Asansol dioceses respectively along with Sr. Christin H.C., National Service Team (NST) member, often reflected on the challenges and the need for a coordinated effort in the Region for promoting BCCs/SCCs in the Region. They also shared their dream with others who encouraged them to take the initiative to form a Regional Team.
Based on their experiences in the dioceses of West Bengal Sikkim Region, Fr. Reginald Fernandes, Calcutta Archdiocesan coordinator for the different Commissions and Sr. Christin, H.C. along with other members of BCC Team of Calcutta Archdiocese approached the then Archbishop Lucas Sirkar, SDB, on September, 2007, with the proposal to form a Regional Council to have a coordinated effort to promote BCCs/SCCs in the Region.
With the whole hearted support from the Archbishop, Fr. Reginald and Sr. Christin invited four members (a priest, a sister, a lay man, a lay woman) from each diocese of the Region and especially those who are interested and involved in BCC movement to deliberate on the status of BCCs/ SCCs and how to plan for the future. During this three-day meeting (5th to 7th October 2007) great enthusiasm and togetherness was experienced. All the participants were enthusiastic and were full of the experience of being one, in spite of the differences of age, culture, ethnicity, language and way of life.
Based on this first meeting and the experiences in the dioceses, the Bishops of the region and the then existing SCC Coordinators of the Region decided to form, to promote,  to animate and to train SCCs/BCCs leaders as a priority in the Region and to  enable net working in the Region. So a Regional Council was formed with members from all the eight dioceses. From October 2007 to March 2010 nine Regional Council meetings were held to share our stories of struggles, to evaluate, and to plan our regular programmes both at the Diocesan level and at the Regional level. This brought great enthusiasm and new life in the SCCs/BCCs of the Region.
A meeting of the newly appointed Regional Service Team was called on November 16, 2007. In this meeting the Service Team with its first Chairperson Archbishop Lucas Sirkar formulated a Vision -mission statement and the objectives for the BCCs/SCCs of our Region.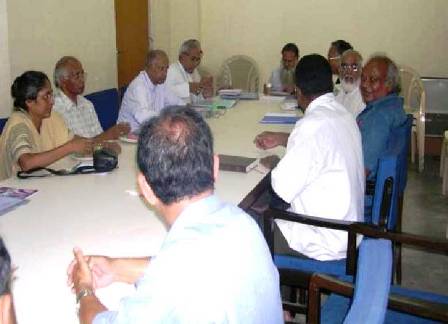 Regional Bishops and Regional Service Team together planning for the promotion of SCC/ BCC in the region
VISION FOR SCC:
All Christians in West Bengal and Sikkim region be rooted in the Faith and the Word of God for witnessing to the Gospel.
MISSION FOR SCC:
Establishment of vibrant SCCs in every parish in the region as the New Way of Being Church by invigorating suitable animators at the parish level
OBJECTIVES :
To proclaim and make the Word of God the CENTRE of our life and of every family
To make every diocese a communion of communities wherein the laity, religious and priests
live as sisters and brothers in the Church
To Sustain SCCs through deeper faith in God among all Christians to proclaim the love of
Christ
To Coordinate all the Commissions in the dioceses through SCC to form a New Way of Being
Church in the region
To form SCC resource team in every diocese and empower them for sustainability of SCC in
every parish
To facilitate the laity to be aware that they are the part of the Body of Christ by
training them for various ministries within the Church
To make SCCs the main operational structure of the parish and the Diocesan Pastoral
Council
To enable SCCs to be agents of social change in society through proactive values
To empower the SCCs to be agents for Evangelization
To strengthen SCCs to reach out to the people of other faiths by forming Basic
Neighbourhood Humane Communities
Rev. I.P. Sarto, Regional Secretary, 2012
Changes made in the formation of Regional Council:
At the Regional Council meeting held in Matigarha, Bagdogra on August 2008, in the presence of Archbishop Lucas Sirkar SDB, Bishop Clement Tirkey, Bishop Thomas DSouza and Bishop Stephen Lepcha, it was decided to increase the membership of the Council.  This team will now consist of six representatives from each diocese: (One priest, one religious, one lay man, one lay woman, one young boy and a young girl). The decision was also made that these members, except the diocesan Coordinators, will remain for two years and then new members will take their place in the Council.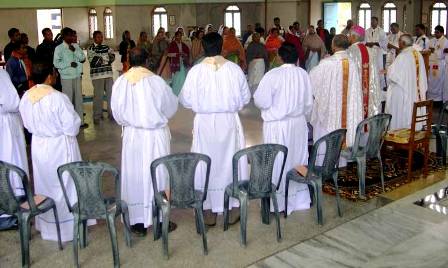 Growing to be a Eucharistic Community:
With the starting of BCCs/SCCs in the dioceses of the Region a remarkable change is seen in the attendance of Sunday Eucharist in the parishes where the movement has taken roots. The people like to take active participation rather than being just passive observers. The responsibility for organizing the Eucharistic celebration on Sundays is shared by the different BCCs/SCCs throughout the year. There is a growing sense of fellowship as the faithful participate in the body and blood of Christ. An awareness of being united as brothers and sisters in the Eucharistic Lord is brought about by the participation in the Liturgy. After the Sunday Eucharist instead of hurrying back home as earlier, now the faithful like to meet one another, exchange information and share about the happenings in their BCCs/SCCs meetings. BCCs/SCCs also organize Eucharistic adoration in their parishes to promote devotion to the Eucharist.
| | | | | | |
| --- | --- | --- | --- | --- | --- |
| Diocese | Total parishes | SCC active parishes | Total SCCs | Gospel Sharing (GS) groups | Parish Animation Teams |
| Asansol | 25 | 15 | 80 | 6 |   2 |
| Bagdogra | 19 | 4 | 15 | 0 | 0 |
| Baruipur | 22 | 13 | 45 | 10 | 2 |
| Calcutta | 45 | 44 | 491 | 3 | 12 |
| Darjeeling | 60 | 58 | 623 | 58 | 0 |
| Jalpaiguri | 29 | 13 | 83 | 20 | 4 |
| Krishnanagar | 18 | 18 | 154 | 16 | 6 |
| Raiganj | 26 | 18 | 81 | 36 | 7 |
Struggle stories from the region:
1. A group of young people from Kripa Nagar parish (name changed) were angry with Fr.  Prithi Lal (Name changed), the parish priest for alleged partiality and favoritism shown in the parish. The young people thought of him as an unjust, snobbish and domineering priest. So they decided to beat him up and teach him a lesson. They were looking for an opportunity. But God had other plans for them. Some of them from the group happened to attend a Regional program facilitated by Sr. Christin, H.C. During the training program for the youth, the Word of God touched them and healed them and gave them the strength to forgive the priest. They who never used to touch the Bible started reading the Word of God and are now enthusiastic to promote BCC, the Word centered Community.
2. In one of the Regional programs a priest who had no experience of BCCs/SCCs raised an objection for the use of languages other than Bengali. He was of the opinion that in West Bengal only Bengali should be spoken and people from other parts of the country specially South Indians should not be in West Bengal. To his objection one of the lady participants responded in tears:
We know only one Body of Christ, the Church, of which we are all part. Please do not cut the Body of Christ in to pieces based on the languages and culture.
Another participant responded to the Priest, He spoke to me in Nepali and I understood. I spoke to him in Bengali and he understood. We are experiencing Pentecost here. Please do not deny us the God experience.
All the participants from all the eight dioceses of West Bengal- Sikkim in one voice said; Do not divide us. We are one. Thus the cry of Christ I thirst to see us as one, Father they may be one (Jn.17:21) is being fulfilled in BCC/SCC.
3.Two families in Prem Nagar parish were fighting for four generations. The Word of God entered into their families and lives through BCC/SCC. And they received the grace of reconciliation. These two families have become very close to one another that they find it difficult to spend even one day without seeing and talking to one another.